Counters for bottle filling: What are the problems and can we do something about that?
Free content from Sensum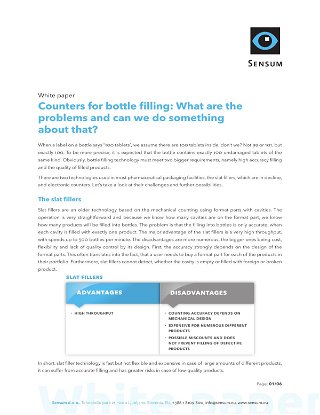 When a label on a bottle says "100 tablets", we assume there are 100 tablets inside, don't we? Not 99 or 101, but exactly 100. To be more precise, it is expected that the bottle contains exactly 100 undamaged tablets of the same kind. Obviously, bottle filling technology must meet two bigger requirements, namely high accuracy filling and the quality of filled products. There are two technologies used in most pharmaceutical packaging facilities, the slat fillers, which are in decline, and electronic counters. Let's take a look at their challenges and further possibilities.